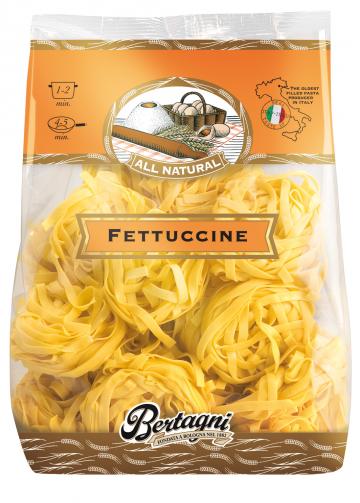 Legend holds that Bertagni is the oldest tortellini producer in the world. The story begins in 1882 in Luigi Bertagni's kitchen in Bologna, the acknowledged birthplace of tortellini. Now, as then, all Bertagni products are made according to the classic recipes of Italian regional cooking, using carefully selected ingredients and scrupulously prepared pasta fillings.
Bertagni offers a rich and complete range of pasta specialties that is continually being developed. There are new flavors to discover everyday, all with Bertagni's singluar and unmistakable goodness.
No preservatives or artificial or supplementary natural flavors are ever added. The shape and thickness of the pasta are carefully considered before matching them to the filling.
They are all so good that just a drizzle of oil or pat of butter, and a sprinkling of grated Parmesan are all that is needed to taste them at their best.