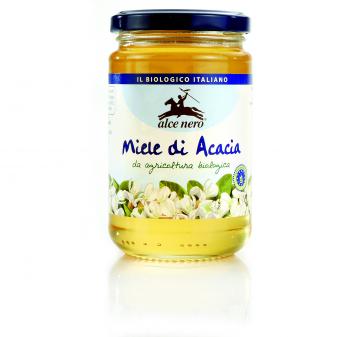 One of Alce Nero's founding members was the Cooperative of Italian Organic Farmers and Beekeepers, CONAPI. From high in the Val d'Aosta, to the rolling hills of Tuscany, down to the scenic Ionic Coast, the consortium is made up of more than 250 producers. They are unified with the goal of harvesting regional honeys from unpolluted terrain.
During processing, the honeys are separated according to regional and botanical origin. While most commercial honey is pasteurized between 80-90 Celsius, Alce Nero honey is never heated beyond 40. This protects not only the unique botanical qualities of the honey but also the health and nutritional value.
In addition to botanical information, each jar of Alce Nero honey is labeled with the production month and name of the individual producer. This helps not only to track any given batch, but also provides a deeper connection to foods we eat.
The Acacia Honey comes from Lombardy and Tuscany.